Golden Houlding
Brought up as a brother to Silva Carter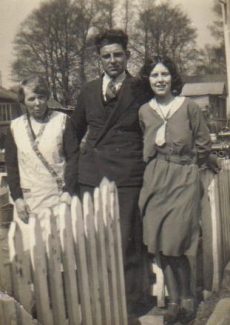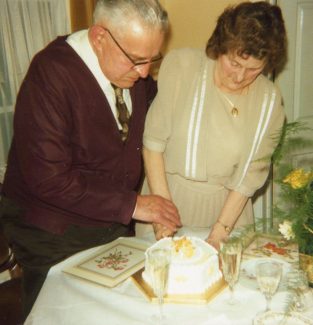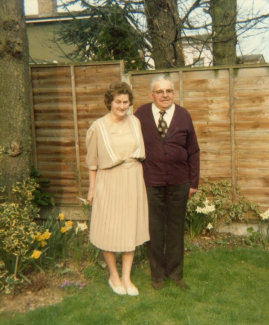 Golden Bewers Houlding was born on the 4th August 1907 in Tolleshunt D'arcy to Richard Houlding (born 1851) and Esther Amy Bewers (born in 1868). In 1913, his mother died, so aged 6 years Golden moved to Wickford to live with his uncle Frank, father of Silva. Golden and Silva were brought up as brothers by Frank and Ada Carter (nee Bewers), although Ada died young and most of the 'bringing up' was done by the housekeeper, Sarah Wright, known as Sally.
Golden married Ena Tine Lloyd, known as 'Tiny', born in 1911, and they lived in a cottage behind Guinea Pig Hall. In 1950 they moved to 9 Harold Gardens where they spent the rest of their married life.
Golden died in Brentwood in 1995, and Tiny died in 2002.