Sir Bertram Hyde Jones
A Runwell Resident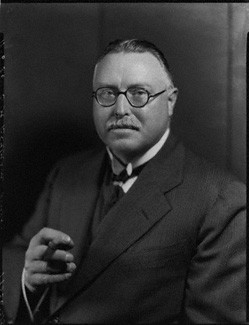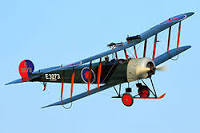 During World War 1, Wickford played its part in the development of flight and had its own airfield primarily used as an emergency night landing strip for aeroplanes from Rochford and Stow Maries.
Runwell airfield was located ¾mile from Wickford Railway Station, at the Church End Farm owned by the Lord of the Manor of Runwell. The site occupied 32 acres and had a useable landing runs of 400 x 500 yards.
Due to adjacent woodland and rising ground 1 mile north of the site, it was classified as a Category 2 NLG in August 1917. The site was initially used by 61 (HD) Squadron, based at Rochford, and then by 37 (HD) Sqadron from October 1917 to March 1919.
There was a bungalow at this site for the personnel manning the site, however there was no telephone to the site. Instead there were despatch riders based at the site to carry messages to and from the Main Flying station at Rochford.
The site is now used for horse grazing and Church End farm has been replaced by housing.
Known flights to/from Runwell from pilot's log book (thanks to Trevor Neale at Stow Maries)
F1385
Camel
11.08.1918
12:30-12:45
From Stow Maries pilot Coote for lunch with Bertram Jones
F1385
Camel
11.08.1918
16:55-17:10
Coote returned to Stow
E4108
Avro 504
16.11.1918
09:45-10:00
To pick up Bertram Jones and take to Rochford for 198 Sqdn inspection. Pilot Coote
But who was Bertram Hyde Jones, and why was he inspecting an R.A.F. Squadron? 
Born in 1870, he lived at 'Ilgars', in Runwell Road, together with his wife Constance Elizabeth, the daughter of Mr W. J. Renshaw. They had married in 1905.
During World War 1 he was a high ranking civil servant, working as the Civil Assistant to the Controller-General of Equipment. At the request of the then Air Minister, Viscount Rothermere, he and the late Arthur. C. Roberts undertook the financial and other matters for the merger of the Royal Flying Corps (RFC) and the RNAS into the RAF. Bertram Hyde Jones was also a pilot.
Sir Bertram Hyde Jones, K.B.E, was Knighted for his work in 1920.
He later moved to the White House, Sanderstead, Surrey, and retired to Cape Town, South Africa, where he died in 1961.