Charlie Simpson's children outside Wickford School.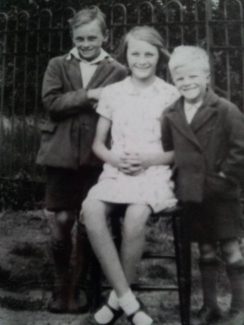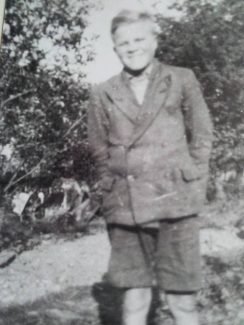 [Please read this posting along with the comments below it. Editor]
One thing that hasn't changed is the iron railings behind them, which are still in situ to this day. This photograph came to me courtesy of the late Roy Simpson, the little lad on the  right. I first met Roy in the Royal British Legion many years ago; he was a very bubbly lad, always smiling, and he loved talking about old Wickford. It's strange how events, families and village or town folk can have a mark on your life. The young lad on the left is Ray Simpson who married a young Italian lady who had his two children Gigliola (Gilly) and Ricky. I met Gilly at school in Beauchamps and that very pretty young girl became my first childhood sweetheart…..and she broke it!!! Her brother Ricky is still a very good friend today. Their mother ended up as my neighbour of many years, until she passed away. 'Gizzy' Simpson, as she was referred to, was a wonderful women who would help anyone and was a wonderful friend.