Audrey Pegrum receives her MBE, 2007.
Isabel Johnson's Ramsden Bellhouse and Heath Collection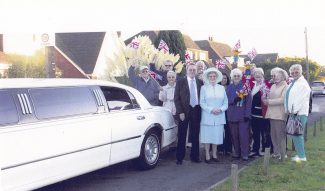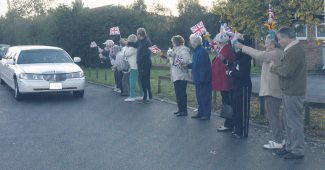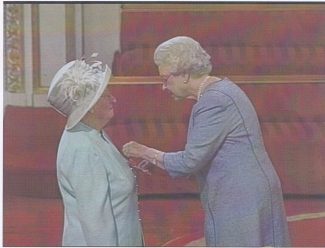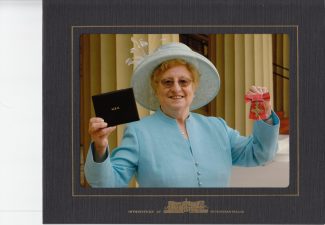 In 2007 Audrey Pegrum received her MBE for tireless work for 'Teddies for Tragedies'.  In 1985 the Teddies for Tragedies was set up to help local groups to make and distribute teddybears to young people who really needed them. Audrey started working for the charity in 1995 and since then has sent over 273,500 teddies to needy children all over the world.  She called upon the willing assistance of volunteers from WIs, Church Groups, Social Clubs and many others to help and send out thousands of bears a year.  She also works with other charities which help the disadvantaged. Although brought up in Laindon she has lived in Ramsden Bellhouse for most of her life.