Dr. Clive Bruton (1941-1996): world renowned neuropathologist of Runwell Hospital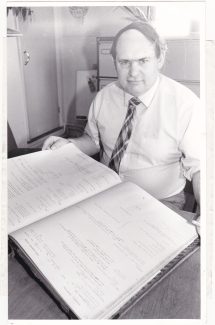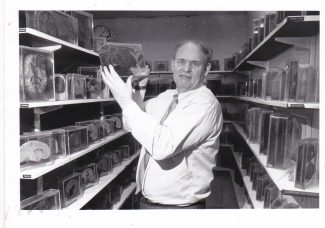 Clive Bruton was born in Leicestershire in 1941. He was educated in South London and went into medicine as a career. His first job was in Rochford Hospital. He later specialised in neuropathology and returned to Essex in 1968. He was Senior Registrar at Runwell Hospital, a post held jointly with the Maudsley Hospital in London. He worked with Professor J. A. N. Corsellis. Corsellis is famous for building up what would become the world's largest collection of about 8000 brain specimens. The 'Brain Bank' consisted of brains that were unusual in some way and included around 1,000 from former Runwell patients who would have been mentally ill and over 300 from patients at the Maudsley who had suffered from epilepsy. Also included were brains from people who had suffered with dementia and Alzheimers disease. Corsellis and Bruton did important work on how boxers' brains were affected by their sport. This resulted in amateur boxers wearing protective head gear and boxing being banned in UK schools.
Dr Bruton went in to general practice in Birmingham but maintained his links with the neuropathology department at Runwell. He carried out studies into schizophrenia and bovine spongiform encephalopathy, widely known as mad cow disease. When Professor Corsellis died in 1994 it seemed that the collection would be disposed of but Dr Bruton argued for it to be passed on to the care of Southend Community Care Services NHS Trust and he was later appointed as Curator of the Corsellis Collection. He died in February 1996 in Rawreth.
The Collection was later handed on to the West London Mental Health NHS Trust but proved too expensive to maintain and was closed and broken up and redistributed in 2016.
The photographs show Dr Bruton in 1987 looking through the post mortem Register of Runwell Hospital for 1936 and holding an example of a brain sample (1995). Photos from the Evening Echo archive.