Memorial Service for Canvey Island B17 Flying Fortress Crews.
Organised by two Wickford men.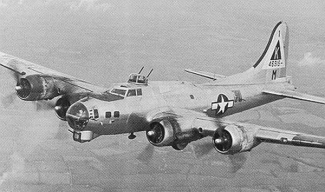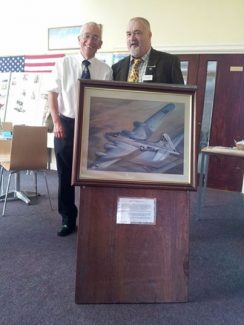 A very successful Memorial Service took place at St.Nicholas Church, Canvey Island on Saturday 21st June 2014, the nearest date to the 19th June 1944 when two B17 Flying Fortresses of the 379th Bomb Group, 8th USAAF collided over the Thames Estuary on they way back from bombing German V1 Flying Bomb sites in France. One of the B17s fell on the Kent Coast, the other at Canvey Point.  At the service there were representatives from the American Embassy and the United States Air Force, as well as the attendance of a crew members' families, the Royal British Legion for Canvey, representatives for Castle Point and Essex County Council, the Mayor and other local dignitaries. The Memorial Service was organised over the past year to commemorate the 70th anniversary of the incident, which involved the deaths of many crew members, by Wickford men Alan C. Jasper and Trevor A.Williams, and the Reverend David Tudor. The event was supported by a congregation of over 200, and would not have been out of place in Westminster, the Church was packed to capacity.