Memories of Pre-fabs in Wickford.
A visitor to the 2018 Open Day talked about the pre-fabs where she lived.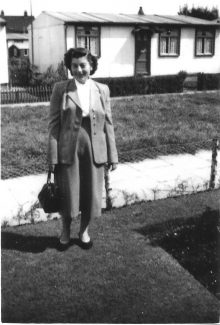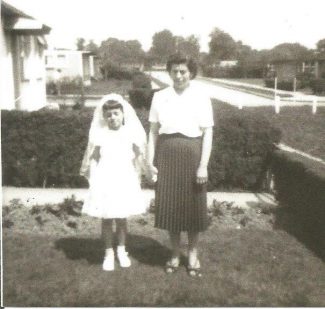 Mrs Angela Randall showed us these photographs.
The top one, taken about 1950, is of her mother, Mrs Vincenzina Drain, by the pre-fabs in Willow Lane. This road no longer exists but was in the part of Wickford, off the Nevendon Road, which now has Laburnum Drive/Keats Way/ Farnes Avenue.
The second photograph is of Angela with her mother on the day of her First Communion. The road behind them is Farnes Avenue.