Wickford Cricket Club 1st World War Commemoration Day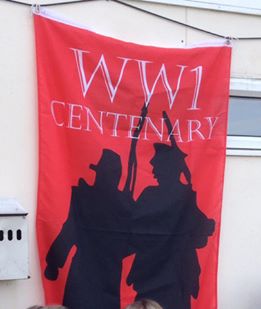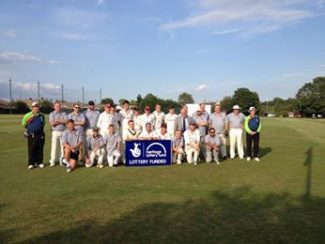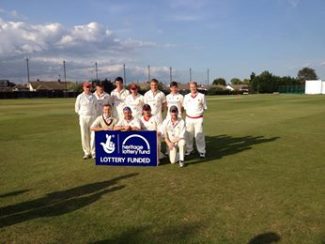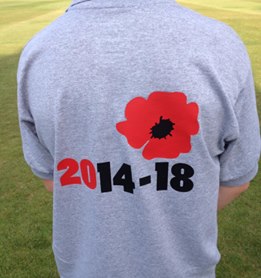 On Monday 4th August, at 6pm, 2014, Wickford Cricket  Club hosted a commemorative cricket match to mark the 100th Anniversary of the outbreak of the First World War.
The game was a T20 match against a team of local personalities, which included 1 or 2 ex-Essex players. The game was advertised widely and a programme was prepared.
Donation boxes were on display and any monies received will go towards a new memorial plaque for the Clubhouse listing the 10 Wickford cricketers who lost their lives in action in the First World War, the original memorial having been lost many years ago. Alternatively anyone wishing to make a donation may do so either through me or the Treasurer, William Morrison.
————————-
In total some forty-five members joined H.M.Forces to serve during the war. At the close of the war fifteen members had held commissions, ten of them receiving promotions after joining the ranks. The Club however suffered heavy losses with nine members being killed and nine wounded ( a staggering 40% casualty rate).  Another member was to die shortly after hostilities ended. Unfortunately, the Members' Roll of Honour, that was placed in the (old) pavilion, to recognise their services, has long since disappeared, but it is believed that it would have included the following who made the supreme sacrifice.
George Burnett, October 1914, age 25
Cecil George Bertram Loos, March 1915, age 30
Paul James Hilleard, April 1915, age 21
Horace Grant Hickson, August 1915, age 21
Sydney John Leete, July 1917, age 24
Herbert Thomas Mott, August 1917, age 23
Albert William Heard, September 1917, age 21
Stanley Willis Mott, November 1917, age 24
William Marshall, October 1918, age 30.
"No ear was deaf to the trumpet's call,
T'was not for prize nor fame,
Unselfishly they gave their all,
And nobly played the game."