Christchurch Drama Group
Our History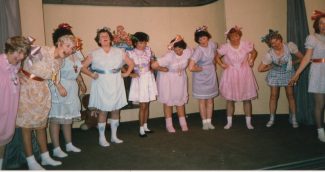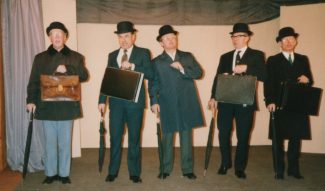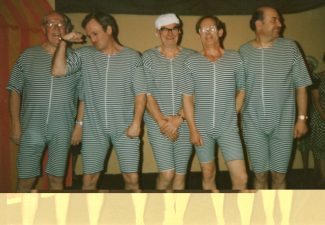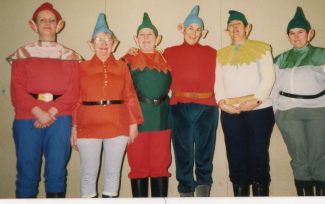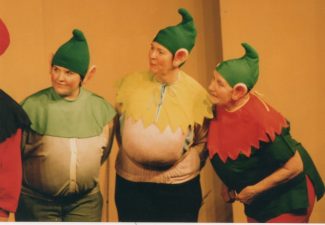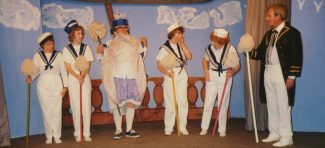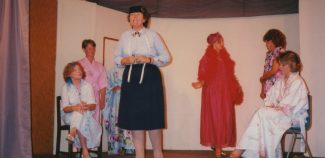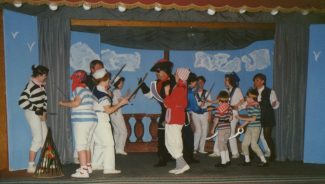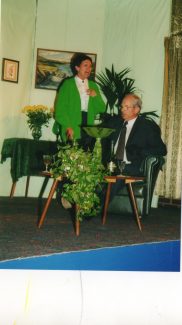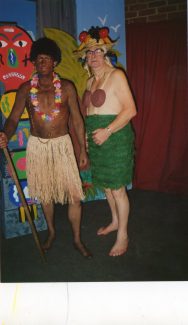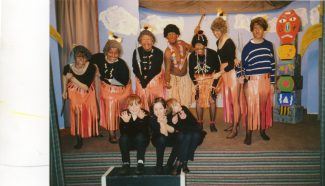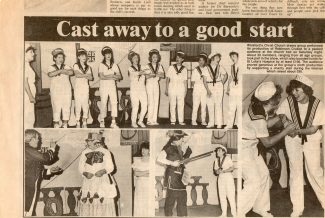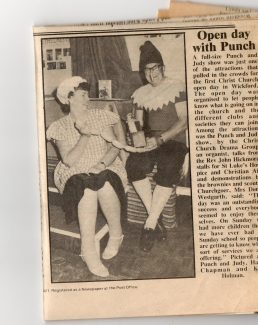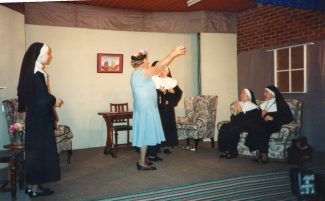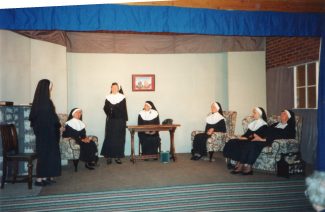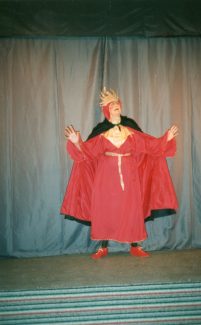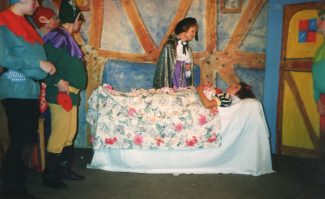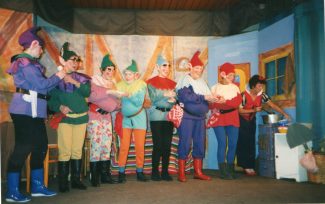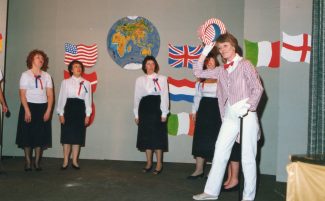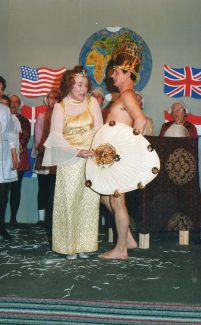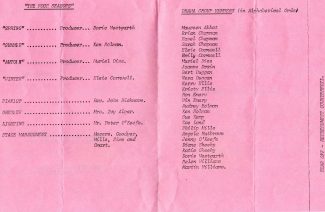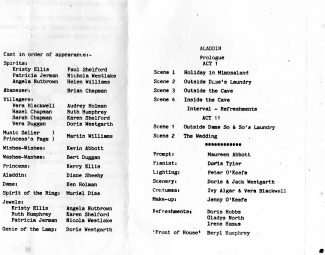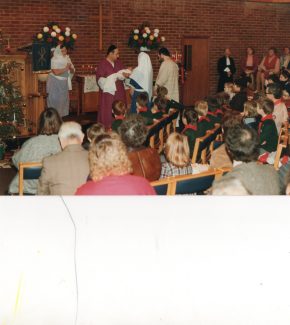 Christ Church Drama Group
The group was formed in 1981 from members of Christ Church, Wickford after some of the founding members had performed several biblical plays in the Church, for the congregation.
The first effort that was attemped was a Pantomine, Cinderella, performed without a stage.  A stage was then built by the men of the group and the following year a review was put on which went under the title of 'The Four Seasons' and it was decided to open to the public of Wickford as a whole. It was such a resounding success that it was agreed that the group would put on further productions and eventually either a revue or a Pantomine were performed in the winter and usually a week of two or three plays in mid-summer.
In order to keep the costs down, the scripts for the winter shows were written in-house and all the costumes were made by some very talented ladies in the group.  The scenery too was made in various garages around Wickford.  Also more the members of the group were local folk from outside the church and many children found themselves treading the boards alongside the adults. Eventually the Drama Group's fame spread abroad and the audience began to come from a more widely spread area.  There was a regular attendance of people from places like Basildon, Billericay and Rayleigh and there was even a coachload of regulars from North London.
Although it was hard work it was enjoyable, especaily on the rehearsal nights which were expectantly looked forward to by the cast.
Unfortunately time began to catch up on the stalwarts of the group and it was found that younger replacements were not coming forward to replace them and eventually it was decided to wind up the group.
The final show was in February 2005 to the regrets of both the members of the Group and of their audiences.
Members of the public still remark upon the fact that they miss what used to a regular entertainment in the local area.
CHRIST CHURCH DRAMA GROUP PRODUCTIONS
1982
Cinderella
1982
 Easter Story
1982
Revue – "On Stage"
1982
The Other Wise Man
1983
Too Much of a Good Thing

The Dear Departed

1983
The King's Breakfast

Rescue of Fairy Blue

The Four Seasons (Revue)

1983
Christmas Spirit
1984
The Inn at Bethlehem
1985
Aladdin
1985
Good Form

As Good as New

Bonny Johnny

1986
The Pied Piper
1986
Continental Customs

Chambers of Commerce

1987
Pot Pourri (Revue)
1987
It'll Be Alright on the Night.

Goose Chase

1988
London Pride (Revue)
1988
Her Grace will be Here.

Not to Worry.

1988
The Five Dolls
1989
Robinson Crusoe
1989
Clara's on the Curtains.

Queer Street.

The Price of Steak.

Mixing with the Right People.

1990
Tutti Fruitti

The Sleeping Cutie (Revue).

1990
Home is the Hunted.

Inside Out.

1991
Oz as it Really Woz.
1991
A Marriage has been Disarranged.

A Slight Misunderstanding.

1992
 Rolling Round the World (Revue).
1992
Ladies, This is War.

Bus Stop.

1993
Pinnochio.
1993
None the Wiser.

Duck and Mr. Drake.

1994
Snow White and the Seven Dwarfs.
1994
A Fishy Business

Blush Pink.

1995
Dick Whittington.
1995
No Production – Auction held instead.
1996
Jack and the Beanstalk.
1996
Orange Blossom,

Mum's the Word.

1997
Cinderella.
1997
Charade.

The Miasma in Mostyn Mews.

1998
The Memory Box – Revue.
1998
Housekeeper Wanted.

A Lovesome Thing.

1999
Robin Hood.
1999
A  Domestic Episode
2000
A PETER PANtomime
2000
The Tea Dance
2000
The Headless Body
2000
From Five to Five Thirty
2001
Mother Goose (1st bought in Panto Jim Sperinck).
2001
Costa Del Packet
2001
Split Ends
2002
Red Riding Hood
2002
After I'm Gone
2002
Mrs. Methusalah
2002
Sketches, Crossed Wires, Dorothy Perkins, The Film Projectionist.
2003
Puss in Boots
2003
Green for Danger and Where Every Prospect Pleases.
2004
Pied Piper
2004
June Plays cancelled
2005
Old Father Time and the Magic Pendulum