St Margaret's Church, Downham.
A carving on an outer building.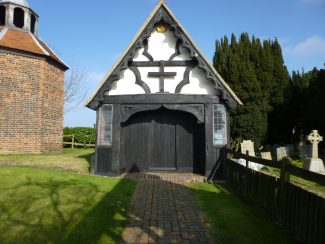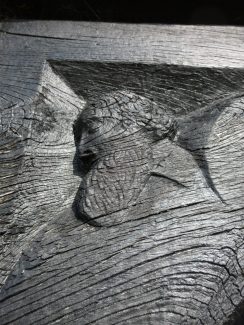 I was reading through a local history interview with a Pitsea man, collected in the 1970s. This is an interesting snippet of Downham history and I am hoping that someone will be able to give me more information.
Mr Green of Pitsea
"My great grandmother came from Ramsden Heath, and her father, whose name was Clark, was the Church Warden at Downham Church. Just outside the gate of the church is a little shed and carved in the fascia board is an old man's head. He has a beard and a bald head. This is my great grandfather. It was carved by the then parson's daughter who was a dab hand at carving". 
Having read this I had to go out and see for myself. The photo is attached.
Does anyone know the full name of the warden and the parson's daughter's name?